---
---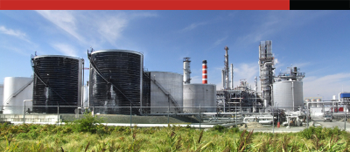 We live in an amazing country, with even more amazing people. The only problem with living in such a great and vast country is that we are often separated by great distances. These distances separate our skilled workers from career opportunities, and employers from large pools of amazing talent that can give them the edge they need to succeed.

Canadian Skilled Workforce was born out of a desire to bridge that gap. To connect employers with highly skilled Canadians who are seeking new opportunities.

There is no denying that the all industries are requiring more and more skilled workers, and with the rising shortage of these workers and so many approaching retirement. Being able to broaden your search to a truly national network is going to prove essential to ensuring your employee talent pool reaches and maintains a level of excellence for years to come.

For workers, it is sometimes daunting to look for work in another area of the country. Not knowing anybody, the associated costs of travel, and an accurate picture of the real opportunities available are large stumbling blocks. These blockades can make it a costly and difficult task for Canadians to enter a different region's job market or may even stop them from attempting to at all. With Canadian Skilled Workforce we will seek out the real world opportunities, not just the ones you've heard about. We will help prepare you for all that comes along with working away from home. With CSW you have a partner not an employer.